Mordecai CAC
(Citizens Advisory Council)


Monthly Meetings
2nd Tuesday, 7:30 PM

Trinity UMC
824 N Bloodworth Street
(Sasser Street Entrance)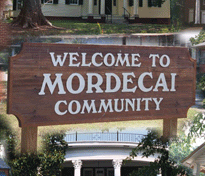 The Mordecai CAC includes several downtown neighborhoods, not just the historic Mordecai neighborhood. We hope that more residents from all over our CAC area will get involved by joining our e-mail list, attending meetings, coming to our annual picnic, and volunteering in the community.
Mordecai CAC neighborhoods:
Mordecai
Oakdale
East Mordecai
The Village of Pilot Mill
Capital Park
The Cotton Mill
part of Oakwood

The CAC also includes...
Seaboard Station
Pilot Mill
Peace College
Raleigh Charter High School
Hope Elementary Charter School
Halifax Community Center

Many churches
Mordecai Historic Park
Krispy Kreme!